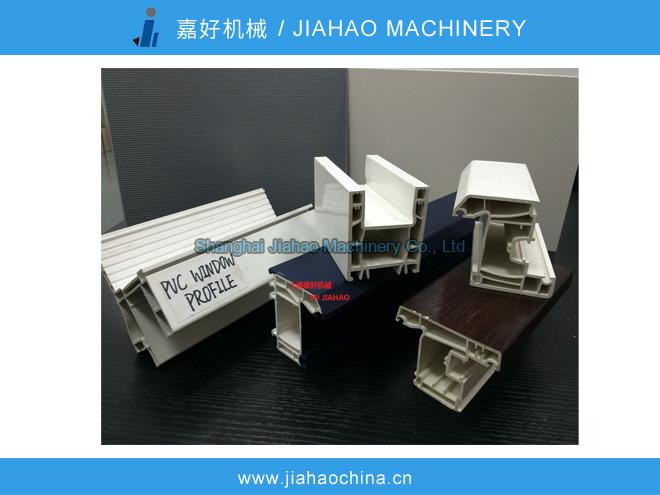 With the advancement of modern technology, people all around the world have invented many new things with are very useful to every person. Modern equipment's for household works and other domestic purpose or office or industrial purpose are developed. They are used widely; one such example is PVC Window Profiles. The PVC Window Profile Exporter packs this equipment quite cautiously so that it does not get damaged during the transportation to the different countries and the different terrains.
These have brought a revolution in the world of window designs and equipment. In the earlier times and still now, wooden windows, metallic window's and window profiles are still in use. But with the invention of PVC window profiles, there is a significant change in the design of windows. The PVC Window Profiles Exporter from China widely export these PVC windows all round the world.
What are PVC Window Profiles?
The PVC Window Profiles is the frame of a window, which plays a massive role in ventilation and promoting cost-efficient insulation in a room. It is tough to break, and it does not get destroyed easily. Thus PVC window profiles are much handy to use.
Benefits of PVC Window Profiles?
There are many benefits of using PVC window profiles in your houses. They are as follows:
• Corrosion-Resistant: It is often seen if the window profiles are made up of metals; corrosion takes place and quickly destroys the window profile, especially in industrial areas. Thus, the PVC window profiles are corrosion resistant, and your windows will stay safe.
• Decorative look: The PVC window profiles give a very fashionable and decorative look to your house. It makes your home look elegant and beautiful, and you can easily decorate it.
• Strong in Nature: The PVC window profiles are very malleable and hard. Due to its hardy quality, it can retain for a long time and does not gets damaged easily.
• Cost-Efficient: In comparison to wood and metals, PVC window profiles are more cost-efficient and can last for a longer time. You do not have to maintain it regularly as you have to do for wooden or metallic windows and window profiles.
• Better Warranties: The PVC window profiles have a better warranty than the other window profiles.
How to choose the correct window profiles?
There are many ways to choose the correct window profiles. They are as follows:
• You should check if the material is distorted or damaged before buying the window profile.
• You should also check online; you will get a lot more varieties and designs on the internet.
• From the internet, you can also get the right amount of discount and offers which can help you save a lot of money.
• If you are purchasing the window profiles from a shop, you should hop a few shops and compare their prices and designs before buying from a particular shop.
Buying PVC window profiles have given good feedbacks from people than from the metal or wood window profile users. The PVC window panels are equally hard and robust like the metals and the woods window profiles. Thus with the change of time, people have also changed their taste and choices.