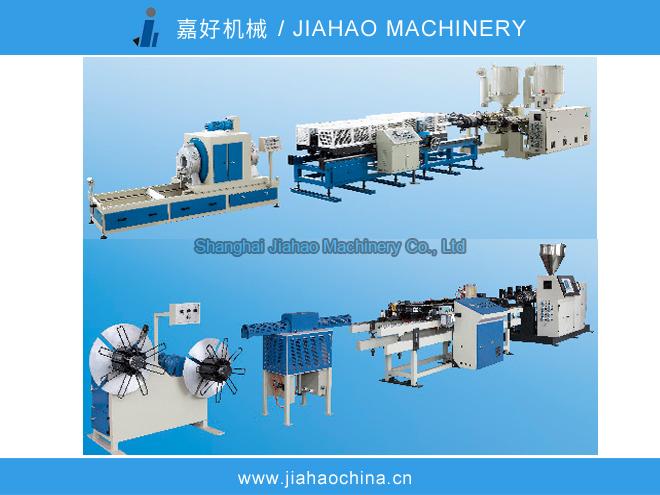 When we talk about corrugated pipe, it directs to the parallel ridges and furrows that completely surrounds the pipe. So, basically, ridges and furrows follow a pattern, which happens to be perpendicular to and bisect the centreline of that particular pipe. When trenchless applications are specifically talked in here, the corrugated pipes are made of up either high-density polyethylene plastic that is also known as HDPE or iron steel.
Applications of corrugated pipe
Corrugated pipe has the infrastructure application as that of in the irrigation system, Sewer lines and residential connections, industrial applications, treatment plants, drainage systems, rainwater, and the gravity of it is applied in water transporting systems.
Characteristics of Corrugated Pipe
Now, coming on to the characteristics of a good quality corrugated pipe. Well, corrugated pipe are high in rib strength, having amazing level of corrosion resistance due to polyethylene. Also, corrugated pipe also has full sealing, wear-resistance organic composition, plane inner surface as well as easily portable. In addition to this, all the corrugated pipes are amazing when it comes to offering amazing abrasion and chemicals resistance. As against the load and ground movement, corrugated pipe comes with tensile strength. The strength of the pipe also lies in liquefaction of the soil beneath the underground water pipes.
Advantages of Corrugated Pipes
Corrugated pipes are amazing and are gifted with a lot of advantages. Corrugated helps in offering durable and high quality production. Corrugated pipes helps in smooth flow rate as the transmission happens in the smaller pipe diameter. The crack and impact resistance of corrugated pipe is number one quality. Corrugated pipes have the shape of multiple coupling facilitates project. Due to the fact that corrugated pipes are high in strength, they are easy to carry and can be laid quickly. Moreover, transportation charges, labour charges and maintenance cost are all very pocket-friendly.
Frequently Asked Questions
• What is corrugated pipe used for?
Corrugated pipes are generally to control water levels in agricultural land. These pipes are basically installed in order to collect and transport subsurface drainage and/or groundwater so as to control the deepness to the groundwater.
• Can corrugated pipe be buried?
To let you all know, corrugated pipe has thin, soft, flexible walls, which has the tendency to get damaged very easily, especially if it is not buried underground.
Today, Corrugated Pipe Production Line in China is growing at a rapid pace. So much so that there are a number of Corrugated Pipe Production Line Supplier in China and Corrugated Pipe Production Line Exporter from China, who are into this business and there is no looking back for them. Do share you feedback and views once you get the desire corrugated pipe for yourself with us in the comments section below. Here you go!!!